Sharing history and sharing a common future….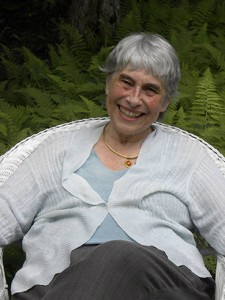 Our interview with
Kathryn Kish Sklar
was wonderful. Unexpectedly, we ended up talking for more than 3 hours (all on camera) and also had the opportunity to talk with her husband,
Thomas Dublin
, a social historian with an interest in gender, race and ethnicity. Kathryn and Thomas were literally sitting between packed up boxes in their beautiful lakeside home in Pennsylvania. Inspite of this,t hey had the joyful calmness and generosity to make us feel at home and to make time for the interview as well as inviting us over an improvised dinner which could have gone into the late night if we would have not been worried about our 4 hour drive back home . Two important points to reflect: How learning about one's history puts you in direct contact with shaping the future. It is important – as Kathryn Kish Sklar said – to study the development of time and learn about emergent patterns so that we know how to apply those patterns to create a better future. The other point to contemplate and go deeper in, was the emphasis Kathryn made on the collective aspect of any social movement – how in coming together for a higher purpose you become so strong, so powerful and so effective. And why is it that woman historians have one of the most powerful collective agendas and are very engaged in social change? Is it because in acknowledging a shared history, you also share the responsibility for a shared future?