We had to fight for every single step!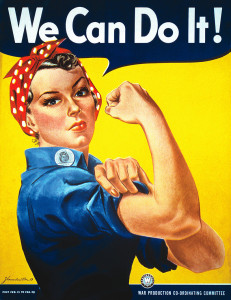 This is what Gerda Lerner kept repeating when we interviewed her for the film: 'We had to fight for every single step! Nothing just 'happened'  – we had to fight for everything!'. Well… these are the words that follow me during this project as we are 'fighting' to still get more bits of the funding to edit the film. We just received funding from
Zukunftsfond Austria
which we are very grateful for! However, we did not receive the expected amount, so we are going to step into Plan B and will need to raise another 20,000 Euros! The plan is still to start the full post-production in Autumn/Winter 2014/15. So whilst the script is almost ready to go we are now focusing back on fundraising. The storyline of the film has changed dramatically and as soon as we have all the funds we will focus back on getting the archives, music, last shots together. And while we are taking the next steps, we hear Gerda Lerner's voice and know that we will have to fight for every single step – that nothing will 'just happen' – unless a miracle will happen! Thank you all for your support! Here you can see the list of all of our
supporters
, here of all of our
sponsors and partners
and here you can
contribute
any amount you like! Thank you so much.